Ralston Vet welcomes you. We believe in providing the Omaha area cats and dogs medical care in a healing environment with compassionate and knowledgeable team members.   Our mission is to provide superior pet healthcare and caring attention to every family member; every time. We are glad you have found us and look forward to the opportunity to serve you and your pet.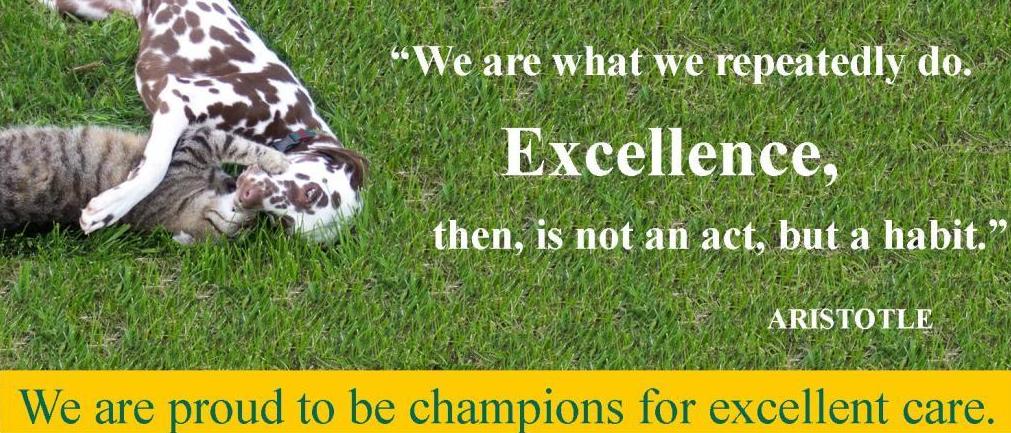 Ralston Vet is proud to be AHAA Accredited.  What does accreditation mean? It means Ralston Vet holds itself to a higher standard.  Your pet is receiving care at a hospital that has passed the highest standards in veterinary care. Only about 3,700 (12-15%) animal hospitals in the United States and Canada are accredited.
We operate by appointment. However, since veterinary emergencies always receive precedence an occasional appointment delay is unavoidable. We will make every effort to keep you informed of delays as we know your time is valuable.
To make an appointment call (402) 331-6322
We now offer online client forms, to be printed and completed at your convenience, in the comfort of your home.
click here to download New Client Registration Form.
Your Pets First Vet Visit
What does your pet's first veterinary visit look like? Check out our video to learn everything we'll cover, plus tips to use to make the getting here easier!


Every Cat Loves Car Trips! Right??

Most cats aren't thrilled about car trips. We know how tough it can be to bring them in for appointments at Ralston Vet. We're here to help! This video provides some practice tips you can use to make things more comfortable for you and your cat.
The vets here care about your pets and are willing answer questions. I love taking my cat there because the vet I see gives him time to get comfortable and tries to give him affection when he stops hiding in a corner
I switched to Ralston after my dog started acting weird one weeked. No where else was open, or willing to take an appointment until the following week. My dog was NOT ok to wait a few days for treatment. They got us in within hours of my call. They ran their tests and came up with a treatment plan. They laid out all of the costs and options for us. They answered all our questions satisfactorily. Within a month, my dog was acting like a puppy again! He's 10, so that really means something. Great people doing great work
Our team at RalstonVet is proud to provide your pet with outstanding health care. For your convenience, we are pleased to offer you a variety of payment options.
Payment is due at the time services are rendered. If your pet is admitted to our clinic, we will ask you leave a deposit, usually in the amount of the estimated charges. Feel free to ask for an estimate of charge at any time.
We accept Cash, Personal Checks, Visa, MasterCard, Discover and American Express.