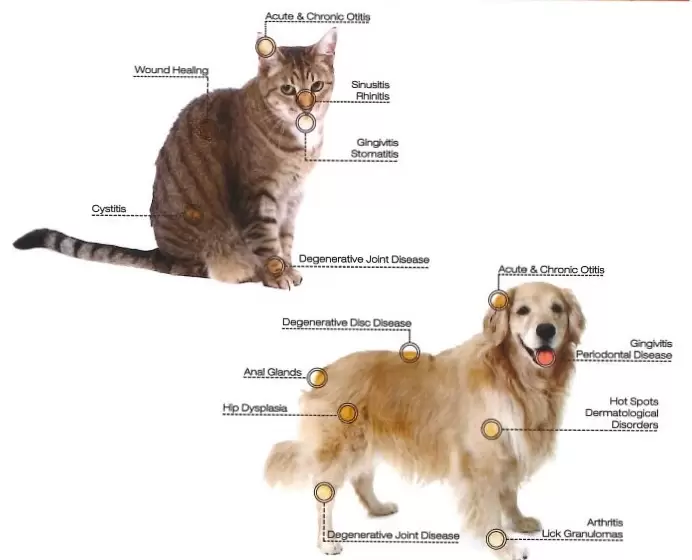 Laser therapy is a noninvasive treatment to
Reduce pain
Reduce Inflammation
Speed Healing
CONDITIONS TREATED WITH LASER THERAPY
Pet laser therapy is useful for a wide range of conditions. These include:
Treatment Appointment Frequency & Time
Depending on your pet's condition, sessions could range anywhere from about 10-30 minutes. Additionally, the frequency of treatment will vary. Post-Surgical and Post Dental, we always use the laser to promote faster healing, and generally, the one session will do. However, for more chronic conditions such as arthritis, you pet may require 2-3 treatments a week. Over time, though, those sessions will taper off to once a week, then once every two weeks, and so on. The treatment plan will vary depending on your dog or cat's response to treatment.