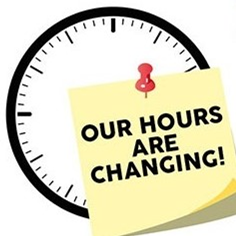 Starting November 6th we will be changing our Saturday hours to 8am-1pm
Dog and Cat Families
Welcome to Ralston Vet!
"I had never seen a dog seize up and was obviously freaked out. I called asking if I should take her to an emergency clinic but the lady I talked to said I could bring Piper in. You probably saved me several dollars. I'd like to thank Dr. Burbch personally for her compassion and education about dog seizures. I hope I don't ever have to experience that situation again watching my dog in agony and being helpless. Thanks for caring for my loved dog Piper!"
"SUPER staff! They always make you feel like family! They do a fantastic job of taking care of my pets. I know they will do their best, which puts my mind at ease."
"I have never had a better vet. The staff here is incredible, they are knowledgeable, kind, patient, and understanding. They will go out of their way to ensure that both you and your pet receive the absolute best care. The updates on how my pups are doing while they're there, the check is they do after they treat your pet shows how much they care. I will always recommend Ralston Vet to everyone I know!."