Preventative pet care needs change throughout your companion's life. Our pet hospital is here to help keep your friend healthy!
Is feed dry food better for your cat? Learn the drawbacks and potential hazards of dry food only diets.
Can my indoor cat get worms?
The answer is yes. Unfortunately, even cats that never venture outside are still at risk from parasites like tapeworms, roundworms, hookworms, lungworm and heartworm.
Is your cat having "trouble" trying to go? What is often thought of constipation could actually be straining to pee. 
Every cat loves car trips! Right??
Most cats aren't thrilled about car trips. We know how tough it can be to bring them in for appointments. We're here to help! This video provides some practice tips you can use to make things more comfortable for your cat.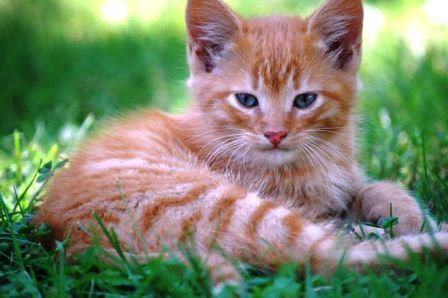 Prevent Feline Obesity, Boredom and Destruction With These Tips
Want your cat to explore their wild side without destroying your house? Try some of these suggestions to help keep your ferocious feline happy and healthy!
Annual comprehensive physical exam
Intestinal parasite screening and treatment
Rabies vaccine
FVRCP vaccine
Leukemia vaccine
Professional dental cleanings as needed
Heartworm, flea and parasite prevention recommendations
Nutritional and behavioral recommendations
We recommend measured, portioned feeding of an age-appropriate, high quality diet combined with a regular, structured exercise regimen (Play times, daily walks, etc.). Ask your veterinarian to recommend the proper diet for your cat.
Any cat can develop arthritis. Knowing the signs of arthritis pain will help you determine when your cat may need veterinary attention. Ask these simple questions:
Is your cat not as active?
Is your cat not going to the litter box?
Is your cat not using him favorite sleeping place
Is your cat reluctant to climb stairs or jump up?
If you answered yes to one or more of these questions, talk to your veterinarian.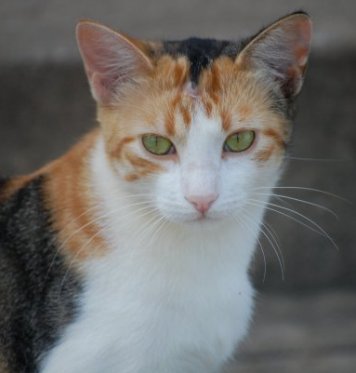 Quality dental care is vitally important to your cat's preventive health care.
70% of cats over the age of 3 suffer from periodontal disease; you can add 2-4 years to your pet's life with proper dental care. The health of your cats teeth depends on routine home care and regular professional scaling and polishing. Without regular care, periodontal diseases, such as gingivitis, can affect the gums and the bone supporting your pet's teeth. Advanced oral disease can increase the risk of infection that leads to tooth loss, heart, liver and kidney disease.
In cats the most common cause for tooth loss is resorptive lesion. Studies found 28-67% of domestic cats develop at least one of these painful lesions during their lifetime.
Warning Signs of Dental Problems
If your cat displays any of the following warning signs, contact us for a dental exam.
Bad breath.
Tartar buildup on teeth (this is a yellow or brown build up at the base of the tooth).
Changes in eating habits.
Abnormal drooling.
Gums bleeding.
Tooth loss.
Swelling or growth in mouth.
Change in behavior.
What to expect when you bring your pet in for an annual dental cleaning
Patient arrives in the morning and will stay for the day
Pre-Anesthetic Blood Screen (recommended).
General Anesthesia.
Thorough Oral Exam.
Periodontal disease evaluation.
Digital X-Rays.
Extractions (if needed).
Scale and Polish.
Fluoride Treatment
Patient is moved to recovery and monitored.
For more information read our dental Blog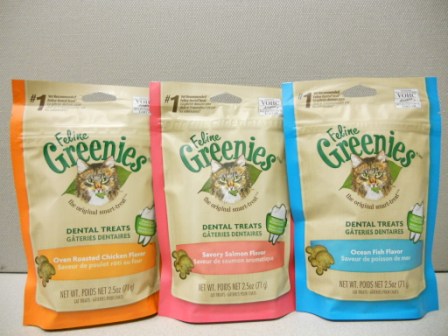 Ways you can protect your cat's teeth and gums at home
Brush your pet's teeth daily. We recommend the use of a enzymatic pet toothpaste. (do not use human toothpaste.)
Pet oral rinse to treat gingivitis or infection.
Chews made for dental disease like Greenies®.
Diets like Science diet® Oral care or Prescription Diet® T/D.
Schedule annual oral examinations and dental cleanings.
Ask your veterinarian about other ways that you can care for your cat's dental needs.