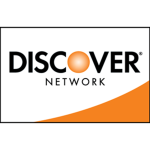 Ralston Vet's Financial Policy Payment
Payment is due at the time service.
We accept cash, check, Care Credit, and all major credit cards.
We recommend making payment with Cash, Check, or PIN Debit to avoid an electronic fee.
A 3.5% electronic fee will be assessed on all VISA, MasterCard, Discover and American Express credit card transactions.
No fee will be assessed on payments made by cash, check, and pin debit card made in the clinic. Please Note: Ralston Vet does not keep any part of the fee. The fee is charged and collected by a 3rd party processor contracted by Ralston Vet to provide credit card processing services. The full amount of the payment less the processing fee is remitted to Ralston Vet. This new policy will significantly reduce annual administra-tive fees paid to credit card companies by Ralston Vet.