It can be confusing to separate fact from fiction as new information about coronavirus becomes available. It is vitally important to only get your information from credible sources like the World Health Organization, the Center for Disease Control, and The World Organisation for Animal Health, and of course, Ralston Vet.
Your Pets Home Care After Surgery
A comfortable and safe recovery from surgery is important for pets. Watch this video to help you provide everything they need. 
My Pet Has A Thick Coat - Will They Be Warm Enough In Winter Weather?
No matter the amount of fur, your pet can still get frostbite and hypothermia in cold weather. Consider this Tall Tail debunked!
Tips for introducing a new dog to established pets
Introducing a new dog to the pets already in your home may take some doing, but doing it right can help to ensure long-term harmony and can help prevent injuries and stress, too.
Vetting Uncle Norm (with Julz along for the ride)
There couldn't be a book about Julz without my Uncle Norman, also known as Dr. Jernigan, having a crucial role in it. As Uncle Norm, he and his family have always had an important and fondly remembered presence in my life, but as Dr. Jernigan, this was magnified many times over during the years when Julz became a passion in my life.
"Cannot say enough good things about how we and our dogs have been treated by the Vets and staff at Ralston Vet. Thank you, again."
"Thank you for a job well done on a very big, hard charging lab! If you ever want a referral if anyone asks for one… you got it."
"Thank you once again to you and the entire Ralston Veterinary Care Team for all you have done and continue to do for Stash. Whenever we come in to get food or meds, someone always asks how he is doing. Great skills are coupled with immense compassion, and this is what makes Ralston Veterinary Clinic so great."
"I tell everyone I know that they should take their pets to Ralston vet. All of the doctors and assistants are awesome."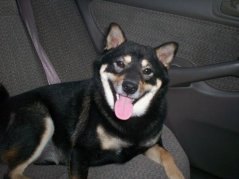 Simple Tricks to Making Your Pet's Vet Visit Less Stressful
Does your pet stress when riding in the car? Taking your pet on frequent car rides around the neighborhood and arriving at pleasant place ( ie.. the park, or even back home again) can help alleviate stress from car rides. They will be happier to travel if they don't always end up at the veterinary clinic, boarding facility, or the groomer. Rewarding your pet with a treat or love and attention before and after a car ride can make the trip a more pleasant experience. Using pheromones on the seat, in the carrier, or on your pet's collar can help your pet feel calmer during the car ride.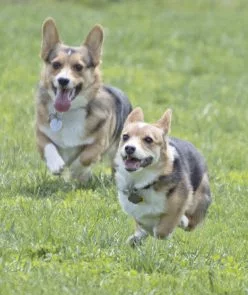 Canine Influenza Update
Due to recent outbreaks of Canine Influenza at dog shows in the south eastern portion of the US, Ralston Vet is recommending dogs traveling to areas with outbreaks be vaccinated for Canine Influenza. We will be vaccinating patients 7 weeks of age and older at high risk of infection with a Canine Flu vaccine. This vaccine covers both the H3N2 and H3N8 strains of the virus. To achieve immunity your dog must be vaccinated and then receive a booster vaccine 2-4 weeks later

Why does my pet need a nose to tail exam?
Preventive pet healthcare is a very important role in your pet's life. Just as we see the dentist at least twice a year or your physician annually, your pet also needs to see their doctor at least once a year for a checkup other than times when they aren't feeling well. These checkups are important for your pet to receive a physical exam to check for any changes or new concerns that have come up as well as giving the vaccinations needed and checking samples. Every year, your pet needs a physical examination done. We call these our Preventive Care Exams.
Saturday, March 21, we will be offering curbside service only.
Please call us at 402-331-6322 upon arrival in the parking lot.
You will be instructed to wait in your car or outside until we are able to have your pet come in for care.
If you need prescriptions or food for your pet, please call us from the parking lot and we will do the transaction over the phone and deliver the medications to your vehicle.
Update 03.21.20
Ralston Vet continues to actively monitor, prepare and work to control and prevent the spread of illness. In doing so, we have implemented several changes to ensure the safety and wellbeing of our clients, employees and Ralston Vet Family. While this may be an inconvenience, safety has always been our top priority.
This information will be updated as the situation locally, or the situation at Ralston Vet changes. For the latest on general information regarding Coronavirus (COVID-19), we suggest choosing the Centers for Disease Control and Prevention (CDC) or calling the Nebraska Department of Health and Human Services at (402) 552-6645.
Thank you for your understanding and doing your part to keep our community safe.
If you have any questions, please email ralstonvet@ralstonvet.com or call (402) 331-6322.
Appointments
As a precaution, if you have an appointment in the next two weeks AND are showing signs of illness (including, but not limited to, a fever, ongoing cough or shortness of breath) please call and reschedule your visit.
Our lobby is closed.  Please call us by cell phone when you arrive in the parking lot.  We are providing curbside service ONLY.    You will get further instructions to wait in the car or outside until we are able to provide your pet with the requested services.  We are committed to spending the time with you on the phone and with each patient to provide care.  This may take more time and your patience is greatly appreciated. We are also taking medical emergencies which may be prioritized.
If you need prescriptions and/or food, please call us and order.  We will call back for payment.  When you come to pick up, please call from the parking lot and we will deliver the requested items to your vehicle.
Visitor Protocol
Ralston Vet has also enhanced our monitoring of visitors and guests in response to the most recent reports regarding the spread of the illness by the CDC.  NO CLIENTS in building.  This will be strictly enforced.  If you are uncomfortable with this protocol, we will be happy to reschedule.  402-331-6322
We ask that clients and guests be considerate of the current situation in regard to the safety of our community, and limit unnecessary visits for the time being.
Payment Protocol
We are currently accepting card payments over the phone. No Cash and/or checks.
Staff Protocol
Ralston Vet team members have been asked to be extra vigilant with their own health, including monitoring themselves for flu and COVID-19 symptoms. Should one of our team members exhibit any symptoms, they have been asked to refrain from coming to work.
All team members are split into 2 separate working groups without cross contamination.  Your Doctor may have a different schedule due to our desire to be here for medically necessary care if your pet needs.
Janine Jernigan, CVPM, MAM
CEO