Comfortable Vet Visits:
How We're Different
Do you have a nervous pet? Our gentle handling techniques, tasty treats, and trained staff are ready to work at your pet's pace to make their care and visit great!
Bad Breath? Bring them to us.
Preventative medicine is the best medicine
"Cannot say enough good things about how we and our dogs have been treated by the Vets and staff at Ralston Vet. Thank you, again."
"Thank you for a job well done on a very big, hard charging lab! If you ever want a referral if anyone asks for one… you got it."
"Thank you once again to you and the entire Ralston Veterinary Care Team for all you have done and continue to do for Stash. Whenever we come in to get food or meds, someone always asks how he is doing. Great skills are coupled with immense compassion, and this is what makes Ralston Veterinary Clinic so great."
"I tell everyone I know that they should take their pets to Ralston vet. All of the doctors and assistants are awesome."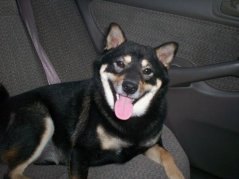 Simple Tricks to Making Your Pet's Vet Visit Less Stressful
Does your pet stress when riding in the car? Taking your pet on frequent car rides around the neighborhood and arriving at pleasant place ( ie.. the park, or even back home again) can help alleviate stress from car rides. They will be happier to travel if they don't always end up at the veterinary clinic, boarding facility, or the groomer. Rewarding your pet with a treat or love and attention before and after a car ride can make the trip a more pleasant experience. Using pheromones on the seat, in the carrier, or on your pet's collar can help your pet feel calmer during the car ride.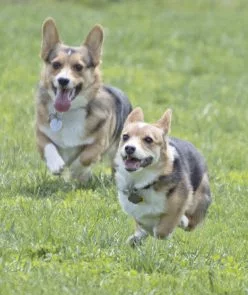 Canine Influenza Update
Due to recent outbreaks of Canine Influenza at dog shows in the south eastern portion of the US, Ralston Vet is recommending dogs traveling to areas with outbreaks be vaccinated for Canine Influenza. We will be vaccinating patients 7 weeks of age and older at high risk of infection with a Canine Flu vaccine. This vaccine covers both the H3N2 and H3N8 strains of the virus. To achieve immunity your dog must be vaccinated and then receive a booster vaccine 2-4 weeks later

Why does my pet need a nose to tail exam?
Preventive pet healthcare is a very important role in your pet's life. Just as we see the dentist at least twice a year or your physician annually, your pet also needs to see their doctor at least once a year for a checkup other than times when they aren't feeling well. These checkups are important for your pet to receive a physical exam to check for any changes or new concerns that have come up as well as giving the vaccinations needed and checking samples. Every year, your pet needs a physical examination done. We call these our Preventive Care Exams.