Dr. Demyan is a 2014 graduate of Colorado State University's College of Veterinary Medicine. She has a special interest in internal medicine, preventative care and emergency medicine. Dr. Demyan is certified in medical acupuncture.
Her favorite part of being a Veterinarian is getting to know each pet and their owner and share their special human-animal bond.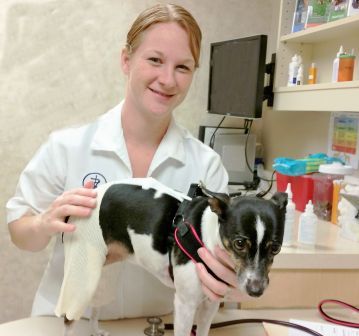 In her free time Dr Demyan enjoys spending time with her husband, Dave, her daughter, and their Labrador named Fezzik. She is active playing sports, enjoying the outdoors and spending time with family and friends.
"Dr Demyan took time to explain & gave options for the treatment for Nellie. Very happy with this visit."
"We love Ralston Vet and Dr. Demyan. She is very friendly and so thorough, something we need with our 18 year old dog"
"Love Dr. Deyman - We will see her again. She took the time to be very helpful and gave a lot of information. The girls at the front are always helpful and friendly. The always show they care about your pet."