Dr. Berry received her doctorate of veterinary medicine from Kansas State University in 2007. She practiced in Texas and Indiana before joining Ralston Vet in August 2010
She is a Nebraska native and grew up in the Omaha area.  Her professional interests include Ultrasound diagnostic imaging, dentistry, oral surgery and preventative care.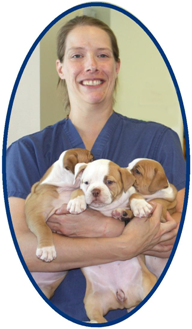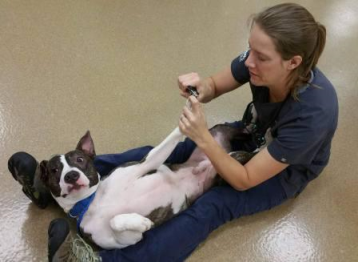 Dr. Berry is married and has 3 young sons.   She has 2 Boxer mixes named Finnegan and Chewbacca Stinkyfeet. Dr. Berry is an avid Husker Volleyball fan. She enjoys scrapbooking and spending time with family.
"Dr. Berry is wonderful! She takes such great care of Nash and also did such a great job with my previous dog, Toby. I appreciate her knowledge, her caring and friendly attitude."
"Had a great experience. The cats got all caught up on their vacancies and found out Joe has a heart murmur. Dr Berry always takes her time to explain procedures and preventatives."